DIH-Bretagne is already taking action!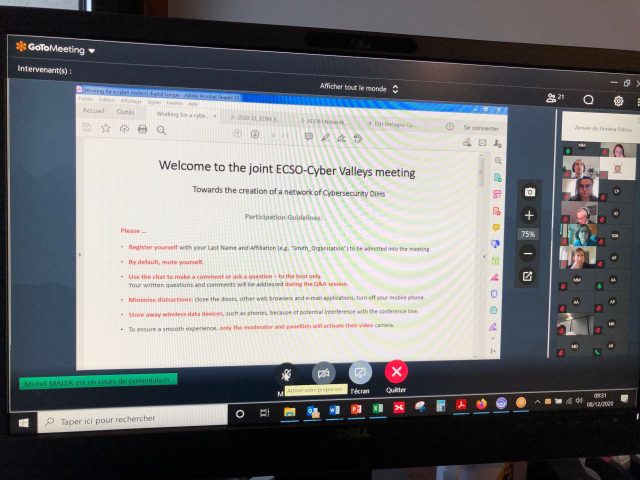 DIH-Bretagne is already taking action!
Breton digital stakeholders met on 8 December 2020 to lay the foundations of a new EDIH collaborative network between Cybersecurity actors and experts in Europe, with the support of the European Cyber Security Organisation (ECSO) based in Brussels. This network will be built on the model of the AI Digital Innovation Hubs Network (AI DIH) in which Images et Réseaux has the honour of participating on Artificial Intelligence (AI).
The Brittany Region, the Images et Réseaux competitiveness cluster and Bretagne Développement Innovation, who initiated this federating European project, had a front-row seat as they listened to the testimonies of several AI DIH partners.
This new European dynamic will make it possible to pool European expertise in the field of cybersecurity. In addition, it will help economic actors and administrators speed up their digital transformation.
The next stage of this project is set for January 2021 to define the statutes and officially commit the first European partners.
Thank you to the first participants in this constructive meeting, also supported by Cyber Valley!