Our skills
Since the transmission of the first transatlantic television by satellite in 1962, the Brittany region has developed a solid experience in the development of high-performance innovative digital technologies which include several world firsts in digital infrastructures (digital switching, Asynchronous Transfer Mode (ATM), etc.), and digital content production (MPEG, DVB, etc.).
Today, the Brittany region continues to benefit from this digital ecosystem, made up of major industrialists, research organisations and universities, and includes more than 50,000 jobs in companies developing world-class technologies, particularly in the fields of cybersecurity, digital communication infrastructures, media processing and data sciences.
The Brittany region is also a key deployment area for broadband infrastructure and intelligent energy solutions. It is home to a number of world-class industries, key axes of its Regional Intelligent Specialisation Strategy (S3) for the next European period:
sea economy,
agri-food economy,
health economy,
industrial economy,
digital economy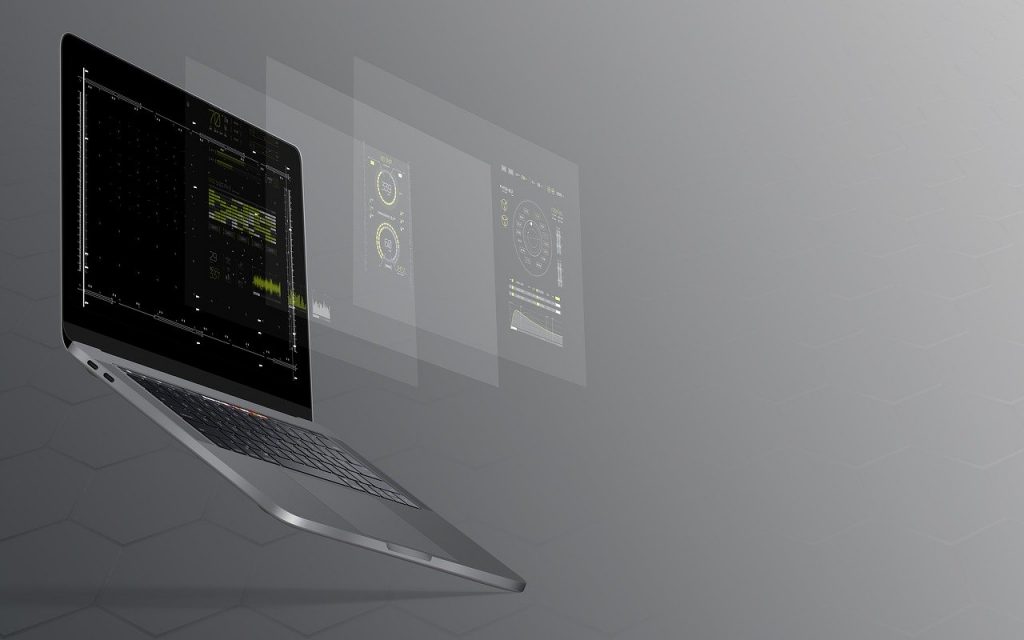 Technical skills
Cybersecurity
Cybersecurity refers to the state of an information system enabling it to withstand events that could compromise its availability, integrity or the confidentiality of its stored, processed or transmitted data. Cybersecurity technologies and services include cyber protection, cyber defence and cyber resilience.
For several years now, a particularly dynamic cyber-innovative ecosystem has developed throughout the region, involving academics, large companies and SMEs, benefiting from the investment of the Ministry of the Armed Forces in the region.
Artificial Intelligence
Artificial intelligence (AI) is already shaking up the economy, transforming our data into new gold, with uses as yet unsuspected. This scientific discipline brings together different technologies designed to mimic the functioning of the brain. Thanks to various approaches, including algorithms, AI makes it possible to equip certain machines with skills that were thought to be reserved for human beings (Machine learning or Deep learning).
In some industries, such as medicine, artificial intelligence is increasingly being used to perform complex predictive or control interventions.
High Performance Computing (HPC)
High Performance Computing (HPC) involves combining a large number of processors – from several thousand to several million – to build parallel computing architectures and reduce computing times.
In this strategic race for the most important computing resources, the stakes are high for companies and governments alike, whether it is a question of modelling climate change, optimising energy production, analysing sub-soil for oil exploration, technological simulation, cracking codes in cryptography or financial analysis, etc.
In a world of data that has become massive and complex, the contribution of expertise is essential to develop the programming and algorithms essential to hardware and software architectures, providing access to these very high computing powers, as well as to the modelling and simulation tools specific to each field.
Infrastructures & networks
Networks continue to grow in terms of capacity, mobility, connectivity and diversity of accessible objects. We are already in the era of 5G and are already preparing for 6G. At the same time, these networks are facing a demand to help control energy consumption, contribute to regional planning, facilitate life in society, etc. The extension of the possibilities offered by networks must today meet the imperatives of resilience, frugality, security and privacy, which are all the more important as networks become more intrusive and less visible, particularly in the context of the Internet of Things.
Immersivity and interactivity
Virtual Reality (#RV), Augmented Reality (#RA) or Mixed Reality (#RM), are booming technologies whose applications are still unsuspected. Experiences are more and more conclusive thanks to high-performance equipment at more accessible costs. Beyond the cultural and creative industries sector, these new interactive and/or immersive visual simulation technologies are used today for multiple uses in the health, tourism or industrial sectors and so on.
Photonics
Photonics, a traditional Breton skill, is a key technology for the development of companies in the region's sectors (industry, health, agri/agro, digital infrastructures, cyber). Thanks to Photonics Bretagne, a recognised centre of competence in the field, 4 DIH-Bretagne services (training and skills, access to funding, research and innovation, testing, etc.) will be covered via the European H2020 DIH photonics project 'PHOTON HUB EUROPE', bringing together a network of 53 European partners specialising in support for the use of photonics.
At the service of the 5 key Breton sectors
Sea economy
The sea is omnipresent in Brittany. Its history, culture, identity, economy and development have, over the years, woven a relationship particularly linked to the maritime and coastal space.
From this anchorage were born economic activities linked to the world of the sea; activities which in return found an environment most conducive to their development and growth. Thus, certain areas such as shipbuilding and ship repair, the boating industry and fishing have been able to build a stable and solid economic base and take up leading positions internationally.
Activities with higher added value have also developed around this industrial base, such as oceanographic research, biotechnologies, environmental protection and the development of marine resources such as algae.
35,650 jobs, 7,160 establishments
Agri-food economy
Eating well, today and tomorrow
Agriculture feeds Brittany. From field to plate, the Breton food industry defends quality, diversity and health. A choice that restores product value and consumer confidence.
1,455 agri-food companies, 58,286 employees, €19.3 bn turnover
Digital Economy
World centre of digital excellence
Brittany is the historic cradle of digital technology, connecting a creative ecosystem to the key sectors of its economy. It brings together cutting-edge technologies, uses and services in response to the new challenges facing society and for the benefit of all.
The region excels in 7 skills in particular: Cybersecurity, electronics, photonics, data & intelligence, images & content, space, sober and responsible technologies.
800 companies, 50,000 jobs, 1,300 researchers
Health economy
Brittany, committed to tomorrow's health
From medicines to well-being, the Breton health sector is extending its coverage. Thanks to its multidisciplinary profile, it prescribes a more integrated prescription that blends health, digital, preventive and therapeutics.
+ 500 key players, 220 healthcare professionals, more than 9,000 jobs
For biotech, Brittany combines life sciences and high technology to fertilise the field of economic innovation. Health, cosmetics, agriculture, environment and more. Its laboratories and companies make the most of its rich natural resources, from the sea and the land.
250 players, 3 marine biology stations, 150 companies
Industrial economy
Produce well, produce better
The region is France's 7th largest industrial region. It is particularly dynamic and recognized in the fields of electronics, mobility (automotive, aeronautics) and energy.
Nearly 200,000 jobs in 10,000 establishments (including 2,300 with more than 10 employees), i.e. 5.4% of the national total.